The financial industry has continued to develop. In the industrial era 4.0 as it is now, technology has become a crucial factor in the financial sector. This is evidenced by the existence of financial technology (fintech) services which began to shake up the existence of conventional banking and financial institutions.
Unlike banking and financial institutions, fintech runs its business by utilizing technology. What is more, sometimes fintech only provides its services online by utilizing internet access. All these can be done with the development of technology that we have experienced. In fact, if financial institutions cannot adopt the latest technology in their services, they may even go out of business.
Many technological advancements are vital for financial industry players. The existence of this new technology does not only provide broader access to service users but also add value to the company. Of the many technologies, here are the ten latest technologies that financial institutions need to adopt:
1. Digital payment
Digital payment is now very widely used by financial institutions. Its presence gives a sense of comfort to consumers. Moreover, payments using this technology do not require cash. Consumers simply use an application which has recorded the personal data of the client.
2. Blockchain
Blockchain has become more known with the increasing popularity of cryptocurrency like Bitcoin some time ago. This technology is created by using a series of computers that work without using a central server to handle ongoing transactions. This technology promises a transaction system with cheap, safe, and transparent operational costs.
Blockchain technology can significantly impact the financial industry. Financial institutions that adopt blockchain technology can use it to improve efficiency, cost-effectiveness, and security in financial services. Some financial institutions also use this technology to verify consumers, process loans or reduce fraudulent activities.
3. Digital bank
The latest technology also allows a banking company only to carry out its activities digitally. The services they provide are not much different from conventional banks, including savings, credit card, loans or deposit services.
4. Artificial intelligence
Artificial intelligence (AI) has become a new technology that can facilitate the decision-making process of financial companies. This technology is capable of processing large amounts of data. Through the existence of AI technology, companies can use previous data as a reference for making decisions.
5. Big data
Nowadays, consumers have reached hundreds of millions, making it difficult for companies to build conventional databases. Massive data processing can be done by using big data technology. The collected data enables companies to obtain large amounts of information. This information can then be used to solve problems and even become the foundation for business development plans.
6. Cloud computing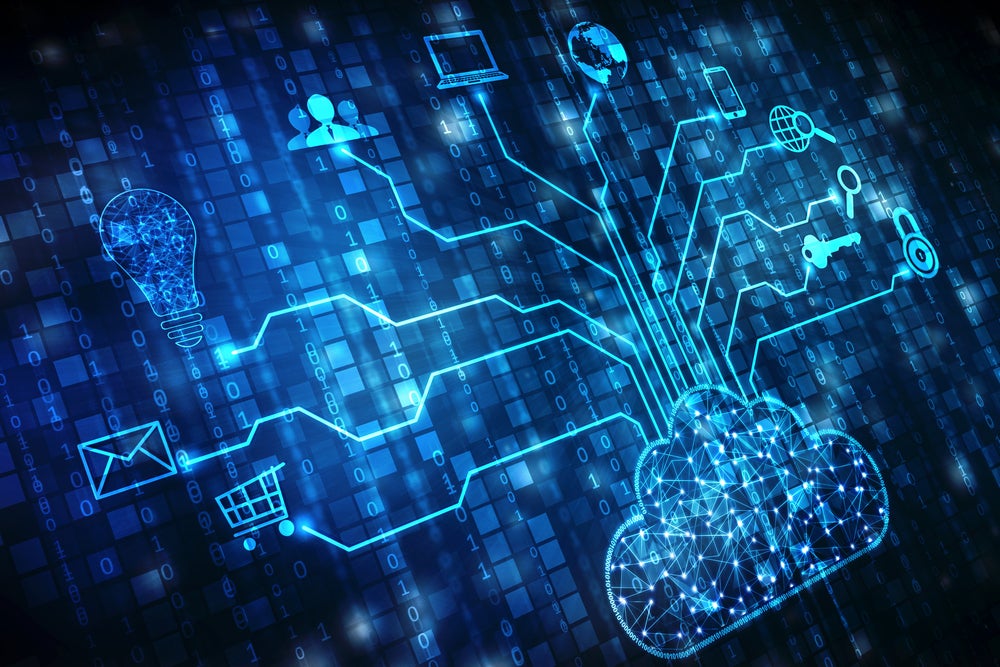 Cloud-based computing is the latest technology that must be adopted by the next financial industry. At present, according to data from IBM, many financial and banking institutions have begun to switch to cloud-based computing.
The use of cloud-based computing technology provides a lower operational cost and innovation simultaneously. In fact, almost 75% of banking institutions that use cloud computing have managed to obtain a new revenue sector and expand the range of product services.
7. RPA
The technology of robotic process automation (RPA) has become a means of helping credit service providers. This technology is created by setting the pre-set requirements for processing structured and unstructured data. The existence of this technology allows companies to reduce the time and costs of administrative and regulatory management by at least 50 percent.
At the same time, RPA technology also allows companies to minimize human error. Log data can also be seen clearly. That way, the company can easily analyze data records. In addition, the adoption of new policies can also be done concisely, simply by updating existing conditions.
8. Digital security
Comfort stemmed from the presence of new technologies in industry 4.0 must also be accompanied by the use of reliable digital security technology. Moreover, the crime rate in the cyber world has become so high. Consumer personal data is a valuable asset and is the target of hackers from various corners of the globe.
The digital security of financial companies must be run thoroughly. There should be real-time monitoring. Digital security analysis must also be done. Not to forget, the company must ensure that there are no security holes that hackers can use to hack the system.
9. Smart machine
The existence of smart machines can also improve service efficiency of financial institutions in the industrial era 4.0. Many smart machine variants are available on the market, including virtual customer assistants, smart advisors, smart vision systems, and other technologies that allow machines to understand human language.
Alexa, as developed by Amazon, is one example of a popular smart machine in the United States. Banking institutions in the land of Uncle Sam have also begun to adopt this technology. An example is a virtual assistant named Erica developed by Bank of America. This technology helps them to connect with consumers in the digital world.
10. API platform
The API (application programming interface) platform is an essential means for financial institutions to reach a wider market share. In fact, its existence can change the existing banking ecosystem. This latest technology not only provides changes to products and services but also as a means of interacting with consumers.
The API platform allows financial institutions to provide a foundation for third parties to create applications using company data. An example of the application of this API platform is the existence of payment services from a financial institution in the marketplace. The existence of this technology, enables customers of financial companies to use financial services so quickly.
Those are the ten latest technologies rampant among financial industry players. How about you? Have you used the latest technology?