Having financial freedom is the dream for many people. It's not just about how much money you earn, financial freedom is how you can manage and get what you want in return. Unfortunately this does not come easy and requires a long process to achieve it. You will need to learn, sacrifice and set yourself up for financial discipline along the way but ensure that the end result is definitely rewarding. Here are some of the things you need to understand and make commitments to:
Determine your concrete and realistic financial objectives
Via contently.com
Well, everyone should have a financial target of his or her own. It is not only "I want to save more" mentality, but it should be more detailed, concrete and realistic. For example, "I will cut my spending 20% more sparingly by the end of the year", or "I will invest 25% of my annual income". This of course should be catered to your own individually to the conditions and level of your needs. Additionally, you can use the SMART method in determining the financial targets that are Specific, Measurable, Attainable, Realistic and Timely. Ultimately the goal is to set a clear, optimistic but realistic target and have a time limit to achieve.
Set financial priorities to differentiate between the needs and desires
Setting financial priorities is difficult for many, as people tend to spend money unnecessarily. A possible solution is that you can create a 4-square quadrant containing which is "important and urgent", "important but less pressing", "less important but urgent", "less important and less pressing" and categorize your priorities. This way you can identify whichever comes first and safeguard your unnecessary and non-urgent expenses. This also helps you to identify which one is a need and which is just a desire. Needs is something that must be prioritized, but often times we fall prey to desire. All in all, self-preservation discipline is essential for more effective and efficient finances.
Expand your financial knowledge
Via businessinsider.com
Expanding your financial knowledge are not just for accountants or financial experts, everyone must have the financial knowledge in order to achieve financial freedom. Manage your schedule regularly to increase this knowledge. For example you can get resources from books, blogs, magazines or Youtube. Some recommended books such as Robert Kiyosaki's "Rich Dad, Poor Dad", "The Millionaire Next Door" by Thomas Stanley and Benjamin Graham's "Intelligent Investor" are good reads to increase your financial expertise.
Always prepare emergency funds for immediate needs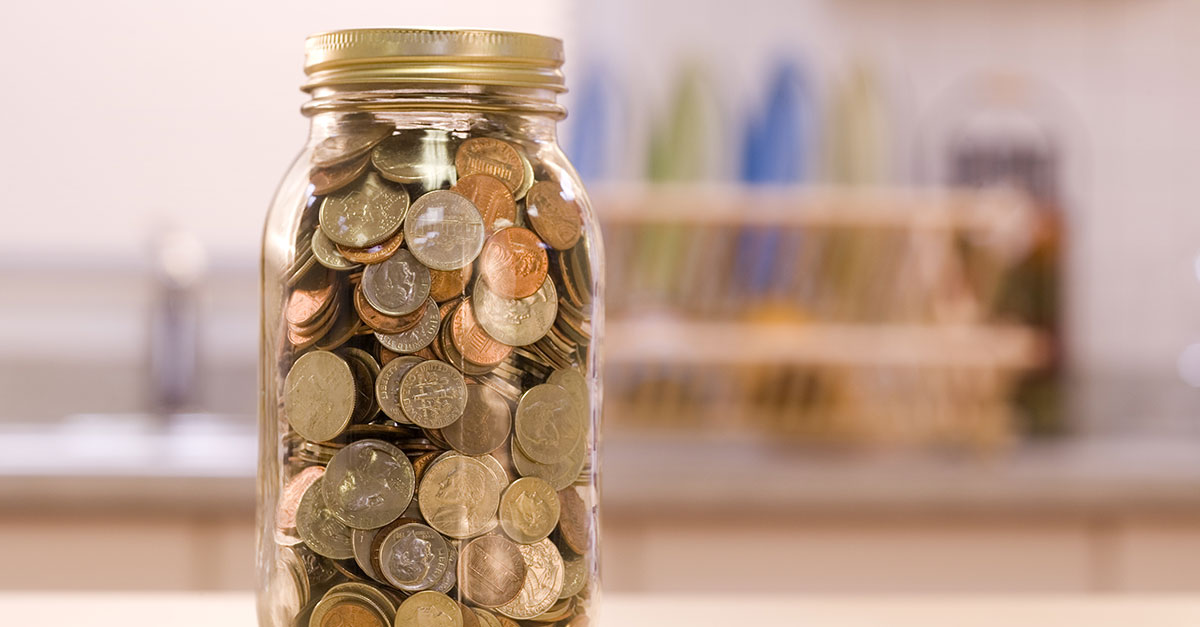 Via cdn.ramseysolutions.net
We often take things for granted but the truth is, anything can happen anytime. Try cutting out monthly expenses, by this way at least you save 10% per month for emergency funds. Next is to determine the minimum amount of emergency funds ready for use when unforeseen circumstances happen. Setting aside income for savings is not always easy, as you have to maintain the financial responsibility and discipline for the various expenses. Once after setting aside the emergency funds, you can use the remaining funds for investment.
Earn some income productively
Via img.okezone.com
Your main focus should not be saving as much money as possible, but to invest as much money as possible. Try to set aside 20% of income for investment for a start. It's not big, but today you can invest with minimal funds. Kapital Boost facilitates an ethical investment of only $500 SGD, with attractive yields of 18-24% per annum. Instinct and the ability to invest are not second nature to many and required to be sharpened all the time. Not only from theory wise, learning from experience also hones your investment instinct. A productive investment is one of the main keys to achieving financial freedom.
Do not forget to investment time to develop yourself!
Via us.experteer.com
In addition to investing for material gain, you should not forget to invest time, money and energy for self-development. As Warren Buffet said, "The best investment is on yourself". By engaging with books, attending workshops and involve yourself in recreation will benefit you holistically.

Soon in time, you will develop into a better person and also feel the joy of life. Remember that the essence of financial freedom is not about material accumulation, but more to the expression to enjoy and be grateful of life.
Sharing with others, the real essence of financial freedom
Via billygraham.org
The important thing about financial freedom is the ability to help others after you are done pursuing your own financial needs. One of the most basic joys in life is to help and see others happy.
About Kapital Boost
Kapital Boost is an online platform to invest in SMEs with the crowdfunding system of Sharia. Kapital Boost provides an ethical investment opportunity securely with attractive yields of 18-24% per annum. With a minimal amount of investment, you also participate to fund the growth of a more prosperous society.